Dear affiliates, we are glad to welcome you in the new year! We would like to share our analytics for 2020 with you. This data will help you determine the direction to focus on in 2021. Last year made certain adjustments in the life of everyone and in all niches of affiliate marketing in general. In this article, we will summarize and try to look beyond the horizon to find out what to expect from 2021.
2020 in Retrospective
The past year broke all records for online  engagement and granted an increase for all traffic sources. The whole world was forced to sit at home and look for entertainment, which, for the most part, many people found on social networks. This resulted in the explosive growth of TikTok in 2020. Whereas political news fueled interest in Twitter and Facebook. But the most profitable types of traffic are still doorways, PPC and SEO.
The entire affiliate marketing has faced the COVID-19 influence. The virus also affected betting rather negatively due to the postponement of matches, thereby strengthening the development of e-sports. Other niches such as gambling, dating and custom writing have also felt the impact of the pandemic, which was mostly positive.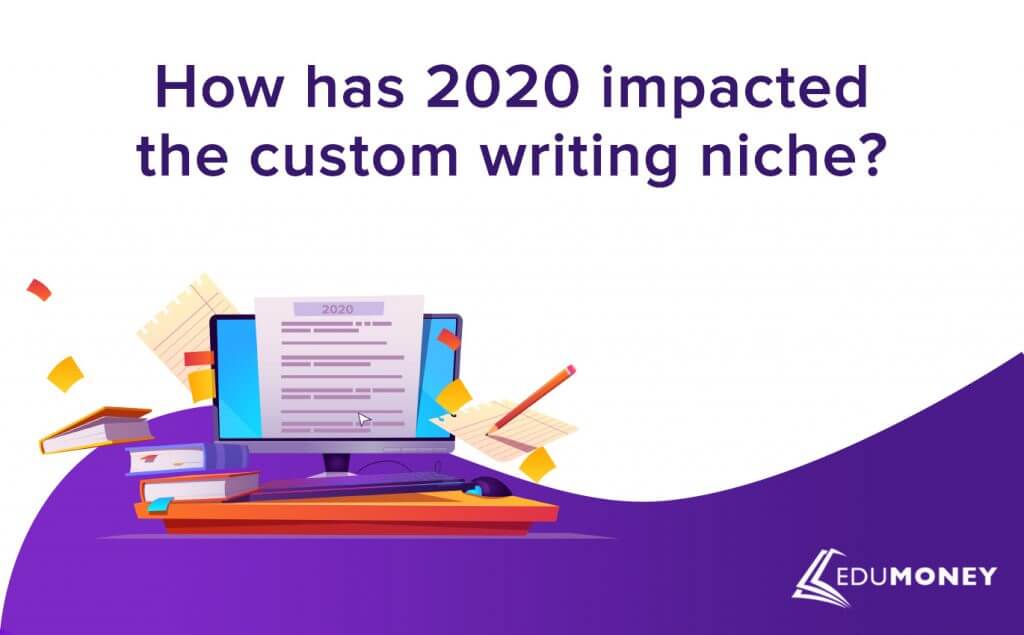 Both the custom writing and education niches have come under a wave of changes associated with the global lockdown. Here's  an official statement from the United Nations.
From this statement, we see that a lot of resources were directed to maintaining the education sector, which allowed us to leave the  niche afloat and even increase the volume of some types of work. We will analyze each of them further. 
The United States  remains the top GEO in the custom writing niche. And this GEO adapted very quickly to new realities in comparison with less developed countries. The  University of Nevada survey showed that 392 students were satisfied with the quality of changes in the educational process. Overall, the COVID-19 pandemic has not affected student learning in the United States as much as it has in other parts of the world. In fact, they generally showed satisfaction with most survey elements above the (global) average. Moreover, they were very happy (among the top five countries) with presentations and written communication as part of the reorganization of training courses / seminars and workshops, as well as email communication as part of supervision/mentoring. 
The above information makes it clear that traffic from developed countries is a more reliable source of passive income in comparison with the CIS and less developed countries. After all, a top country like the United States supports education even in the most difficult times.
 The news about the new Australian law which prohibits custom writing services from providing essay writing services and students from using these services put another spoke in the wheel. The ban came out in early September and caused some panic, but it quickly dissipated since no specific information was provided on how the law is planned to be observed. But prudent affiliates and affiliate programs have obviously made some adjustments to their work. This news reminded us of the need to be flexible and use more versatile offers. This news was also  commented  in the Forbes magazine:
"It is true that a legal prohibition would not stop contract cheating and essay purchasing entirely because there's too much money in it, too many eager buyers for it to just evaporate. And it's a dark art to start. Moreover, essay mills frequently masquerade as tutors or writing advisors and force their buyers to agree to legal disclaimers with the laughable warning that what they're buying is not to be turned in for academic credit. It is a complicated ecosystem."
As we all understand, this restriction reminds everyone of the need to be flexible and inventive, and also helps to weed out some competitors. Let's see how this picture was displayed in numbers.
2020 Analytics in a Nutshell
China is catching up with America. We made such an assumption while summing up the results of 2019 and were right. The profit for affiliates in this GEO has more than tripled on the background of the total profit, moving to  No. 2 in our hit parade of the most profitable countries. The United States remains the undisputed leader; this country brings more than half of the profits to all affiliates. The Netherlands, Canada and the United Kingdom follow the leaders, taking third, fourth, and fifth  positions respectively. Their places in the ranking have not changed much compared to 2019. Only the United Arab Emirates moved up to 8th place, thereby reducing its share in the total profit by 3 times. Judging by the graph below, it is worth not wasting time and conquering the Middle Kingdom. Moreover, we have updated our offer for an Asian audience in 2020.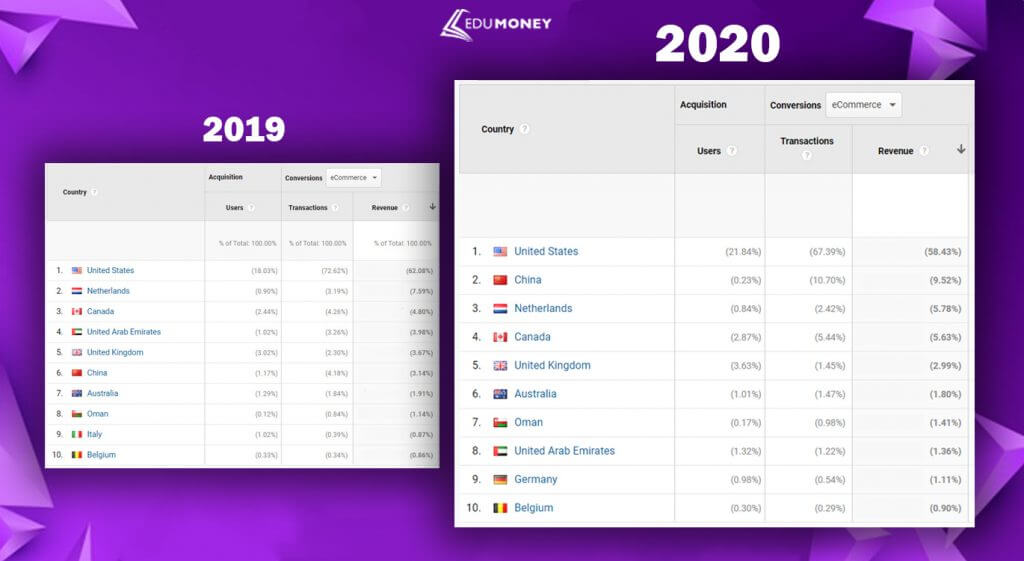 Top 10 most profitable countries in 2019 and 2020.
The statistics below provide data on the profitability rating of states and cities. The most profitable state, which is  California, we analyzed in detail by age, GEO and interests. And here's what happened: the top state is California and the most profitable city is Los Angeles. In California, most of the orders come from girls aged 18-24 years . According to Google Analytics, the main interest of the audience is Education/Post-Secondary education. All data are presented below: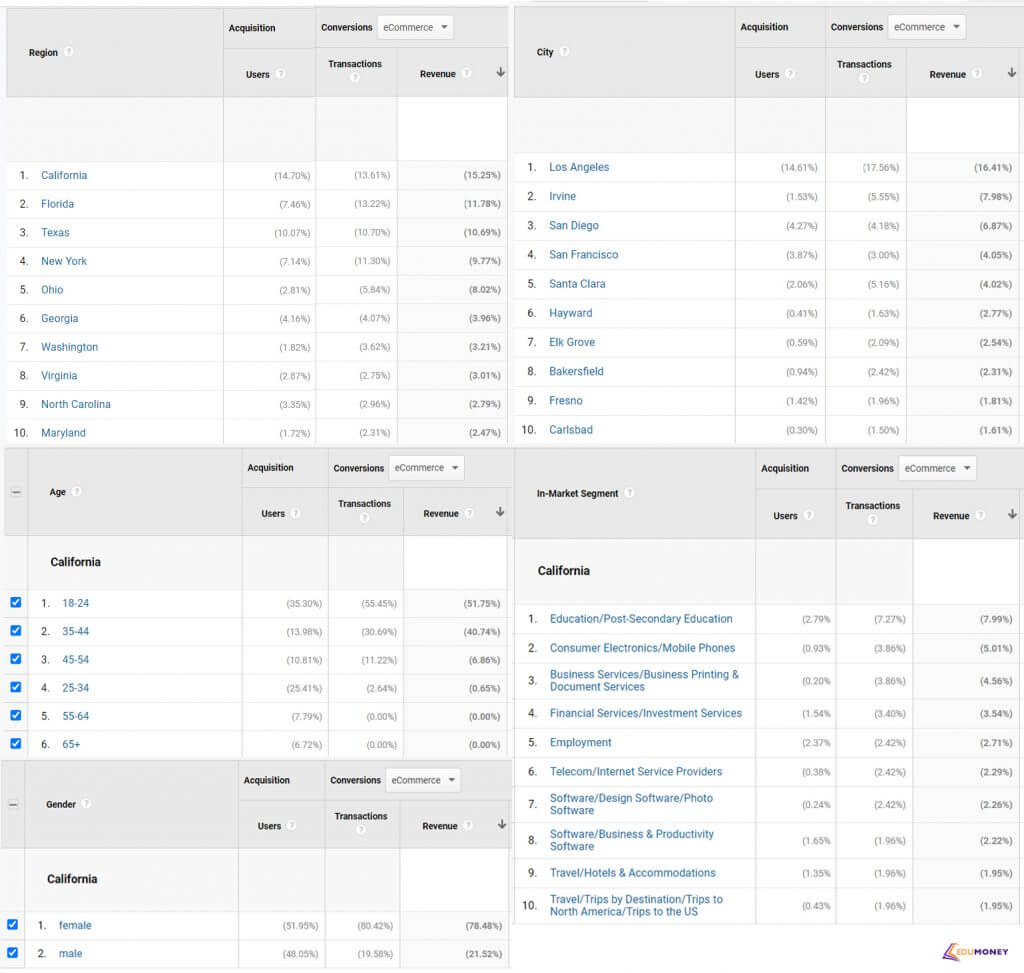 US data on profitability of states, cities, age, gender, and interests in 2020.
We also analyzed the most profitable cities in China. The capital holds a leading position, which is not strange because people from all over the world as well as Chinese provinces come there for training: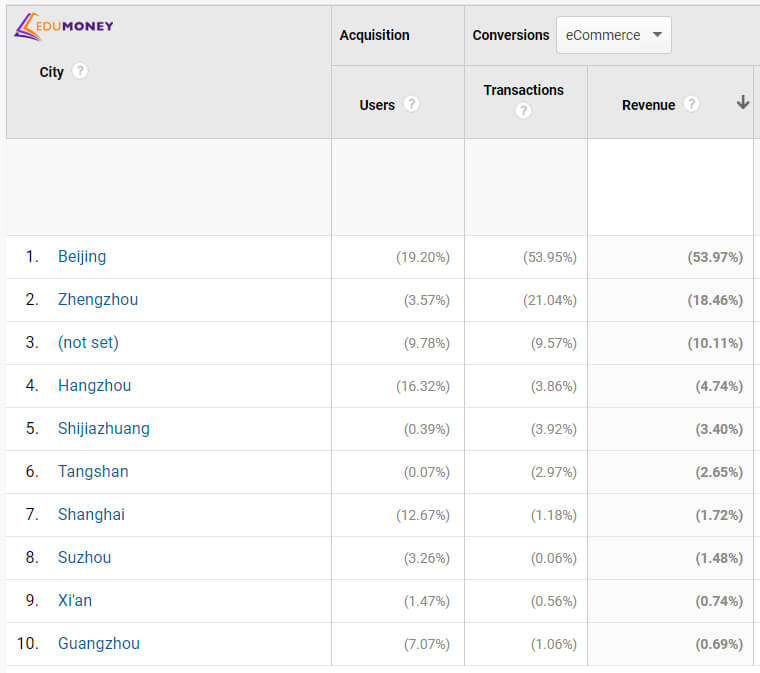 Profitability ranking by cities in China for 2020.
Next, we looked at demographic analytics for the top 4 most profitable countries and concluded that the audience in America and Canada is younger than that in China and the Netherlands: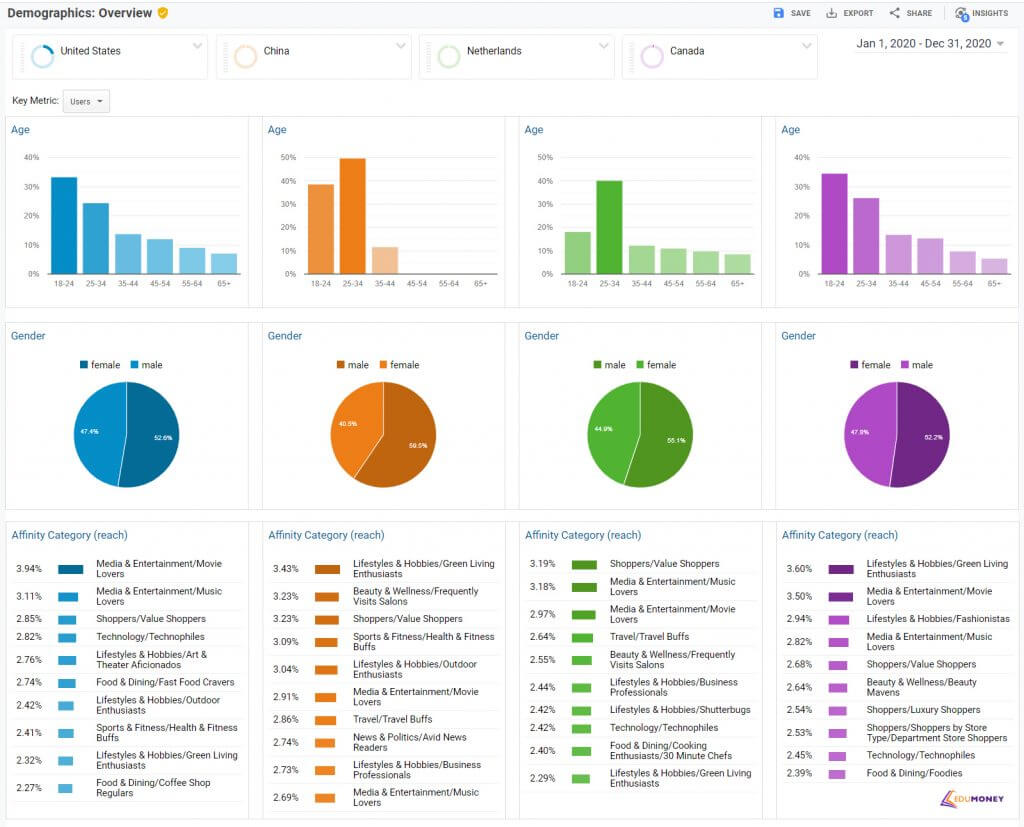 Demographics of US, China, Netherlands and Canada visitors in 2020.
The most popular type of device used by people in all countries is a computer. But about 10% of US and Canadian users still make purchases on their phones. Customers from the USA, Canada and the Netherlands use Chrome as their main browser in most cases. But Chinese users use Edge almost 100% of the time: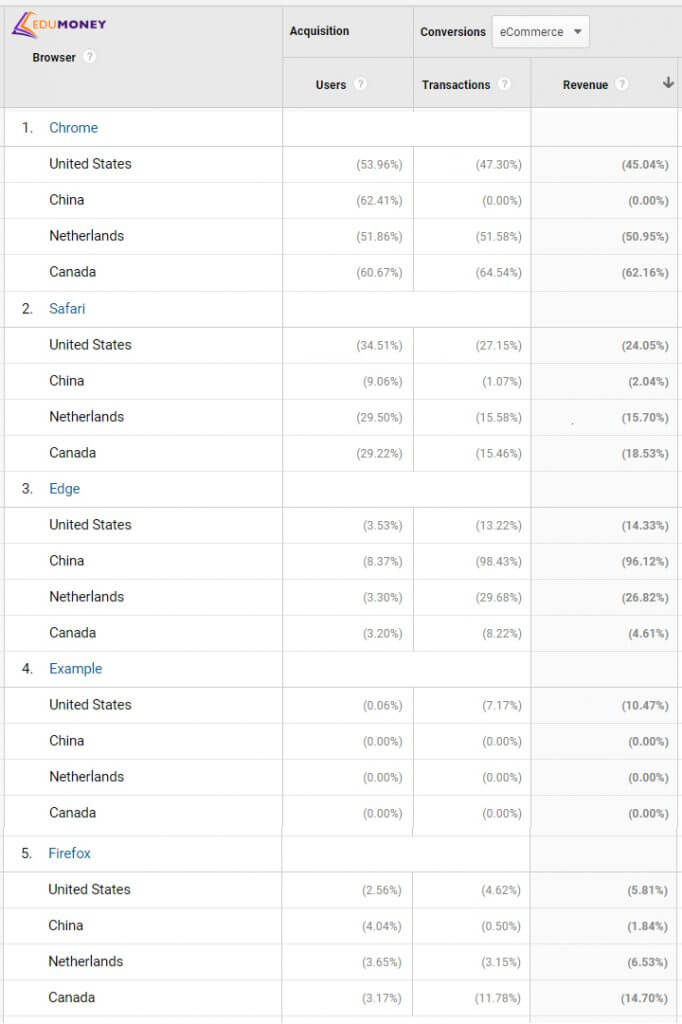 Rating of browsers and device types of the most profitable countries in 2020.
In terms of academic writing types, COVID-19 has influenced the increase in the number of smaller papers . This fact reduced the average check, but in this case, affiliates won due to large volumes. Below are 2 graphs in which you can see the 10 most demanded essay types and their demand level in 2019 and 2020.

Top 10 essay types ordered in 2019 and 2020.
All of the above data will help predict 2021 trends in the academic help niche.
What is worth paying attention to in 2021?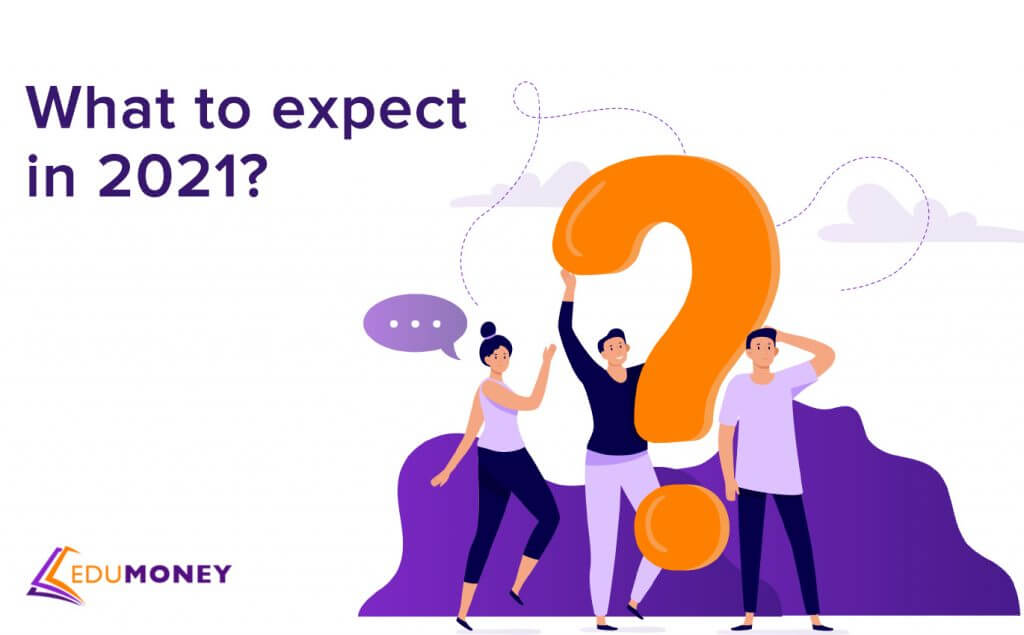 It is obvious that distance learning will last for at least another six months. This means that the emphasis should be placed on attracting students in large volumes for cheaper types of academic work.
The most lucrative form of traffic in the custom writing niche as for 2020 is doorway pages. Search traffic and SEO take second place. Besides, nothing changes in 2021 in this regard. Therefore, if you have experience in monetizing one of these types of traffic, custom writing is a suitable niche for long-term, stable income. Experiments are also welcome in the coming year, so if you want to enter this niche with TikTok traffic, then you shouldn't waste time. With RevShare, we accept all types of traffic and encourage experiments.
The Bottom Line
As always, competitive but very profitable traffic from the USA, brings maximum profit for affiliates. But the alternative to this GEO in 2021 is China. You can target many brokers available in this country, and thereby get  a lot of customer returns with minimal effort.
Take the time to test and try new approaches. The niche is full of opportunities and wealthy students who became more lazy during distance learning and are more likely to seek a shorter solution for their academic pain. And remember: the Edu-Money team is always ready to help.