Good afternoon, dear webmasters, affiliates and guests of the Edu-Money blog.
Today we will look at what a review site (also called reviewer) and a review landing page is. We'll also discuss what the latter is used for and how to monetize it.
Disclaimer: as you have already noticed, in each article we take the custom writing niche as an example and describe specific subtleties so that you can repeat successful cases along with us.
There are two options for monetizing educational traffic through such a site review:
a) raising a small site from scratch;
b) creating a page with reviews on an existing personal blog.
If you have a personal blog, it will not be difficult for you to create a new page, but if you decide to start from scratch, I advise you to read our guide which will give you some understanding.
One way or another, on a site or page with reviews you post similar products. In our case, the key product is essay writing services for students.
Home Page Structure
Be sure to start with a preface – describe whose site it is, for whom it was made and what information it provides. If you have a blog, describe why there was a necessity to compile such a collection and how it can be useful. If you feel that the level of English is not enough for you to compose a high-quality, original and orthographically correct text, do not forget to spend 20-30 dollars for the services of a content writer. Such writers can be easily found on Upwork.com and Fiverr.com
This article is not about the basics of SEO optimization – we will not remind you of the importance of having meta tags, H1 and alt tags оn images. The main motive here is to visually demonstrate the benefits of such projects and the relative ease in raising them.
The next step is the most important one and includes a list of the services themselves. Its main components are the following: 
Service logo;

Service name;

Brief description of the service;

Availability of options that are valued by the market;

Availability of exclusive options;

Rating;

Link to a detailed review;

Link to the service.


It should be clarified that this list is not exhaustive and there may be more or less elements. Besides, ITEMS 2, 3 and 8 are obligatory. The link to the service must also contain a unique affiliate key because otherwise, the affiliate program will not determine whether the client belongs to you.
What else can be useful for you? Some afterword. Do not be lazy and describe some useful life hacks, insert links to information resources or expand the discussion. This is done primarily for Google and for the visitors themselves. A well-designed website attracts more people and raises the level of trust. Don't skimp on writers.
What else can you add to the page? 
collecting leads. Invite visitors to subscribe to the mailing list in exchange for a discount on any written work. By no means should you underestimate the power of email marketing. A simple but informative email campaign increases your conversion by 1.3 – 1.7 times. For more information on how to squeeze the most profit from leads, read our previous article. 

buttons of social networks. Again, Google robots are terribly fond of this. In such a way, way more people will learn about your site.
Promotion
Your goal at this point is to drive as much traffic as possible to the review site or page. Here, you should mention what the point of promotion for a review site is. Since several offers are being placed at once, compile different brand and commercial requests on one page. Each site that you will review on your reviewer is a magnet for traffic motivated to make a purchase. After all, if a user searches for a brand name of some writing service on Google, they clearly have serious intentions!
Collecting and analyzing semantics in this case does not differ much from the classical compilation of keywords with conversion potential. The big difference here is your primary source of information. We advise you not to start by searching for your semantics in SEO tools like Ahrefs, Semrush or the good old Adwords Keyword Planner. First, do some research and make a list of the top services that you would like to mention on your site. Next, collect semantics for each of them.
Search Volume for brand keys of some sites differs. Top brands in a niche have up to 40,000 monthly brand searches, while smaller brands get up to 1,000 of traffic.
Now it's time to write a detailed review for each offer. Do not forget that it must be unique, well-arranged and optimized for search engines. Use keywords collected for each offer, and remember that overspam is prohibited. Links should also be of moderate quantity. If you order a text from a content writer, provide them with the found keys and indicate the required frequency of their use in the text. Remember that the text must also be coherent and relevant, because it is visited not only by Google robots, but also by people. To promote the site or page itself, use commercial requests related to review. Example: essay writing service + "brand".

Redirection
So, the offers have been defined and the text has been written! Now the most important thing is monetization. How to convert traffic to specific sites? To do this, there is a whole range of actions that direct the visitor to the site:
Put the necessary offers in the first places of your Top list.

That's the most obvious way because the visitor always chooses the best options, and even if the rating of the first place is lower than the second, people subconsciously choose the topmost position. 

Lower the rating of other offers.

People are guided by the experience and assessment of others and believe me, the rating of 4.7 is vastly different from the maximum of 5.0. 

Use banners on all pages.

Add a tempting ad with a great offer into your competitor's review.

Ask for discounts from the Affiliate Network.

Create a Discounts section on your site and advertise discounts on individual sites in it – users just love it. 

E-mail grabber.

In addition to its direct function, let it also entice visitors to your side. Don't be afraid to force pop-ups and sidebars.
Do not forget that unlike direct offers, reviews are perfectly moderated by Google and if you have PPC experience, the volume of income from monetization will increase several times.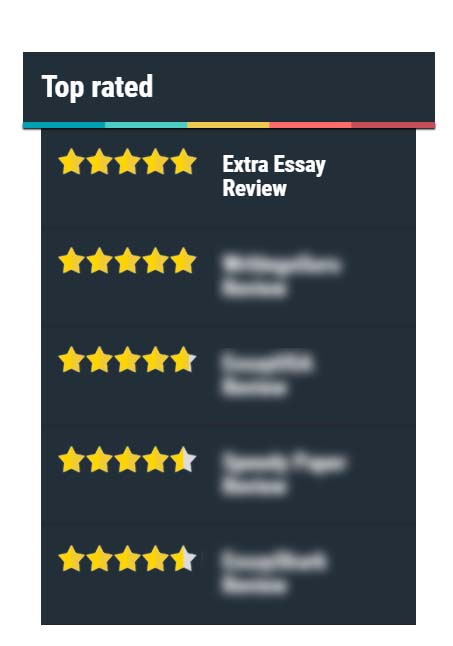 Also, do not forget that you form your income by yourself in the context of the brands that you review on the site. When you get the first traffic, spread it across all offers in a test format and see which ones convert your traffic better. Think not in terms of Conversion Rate, but in terms of final profit – after all, sites with a small check can convert better for you, but in the end bring less. When you have decided on your real top (2-3 sites), start sending users straight there through all the pages of the site.
To sum up
A review site is a great way to attract a wide variety of traffic using well-developed branded keywords. Also, a review site is an uncomplicated way of promotion on Google achieved by using the painstaking, purposeful work of the SEO department of each site presented in the review. Share your "experience" of using various services with your site visitors and advise them "necessary" ones -those that will bring you a part of their order.
Bring this guide into service, register in the Edu-Money affiliate program, ask for keys and banners and earn with us! More traffic, friends, even if it was originally going the wrong way!