The article was first published on Medium.
Hi friends! The most useful affiliate program in the educational niche Edu-Money is here. We present a new interesting article about working in the custom writing niche. You will learn how to circumvent high competition by pinpointing a certain direction in the niche, correctly analyzing competitors, writing high-quality content and successfully bringing your website to the top of the list.

This is an informative guide aimed at affiliates who prefer high-quality targeted traffic. To begin with, let's figure out which niche to choose correctly.
Obviously, you need to start with a common niche where you will look for a narrow one. Commodity, gambling, dating, adult, pharma, our favorite custom writing and other popular niches imply a voluminous market and high competition. Less common niches are full of diversity, easy competition and opportunities, but the demand is really low. Here are some examples of uncommon niches that we have seen: the market for surrogate fertilization, oils and extracts of medical marijuana, as well as "drug rehab" — drug addiction treatment. But we will not go far from our topic and take the custom writing niche. There are many diverse niches in it. If you direct all your forces into one, you can gain profit quite fast . Use Google Trends to determine relevance.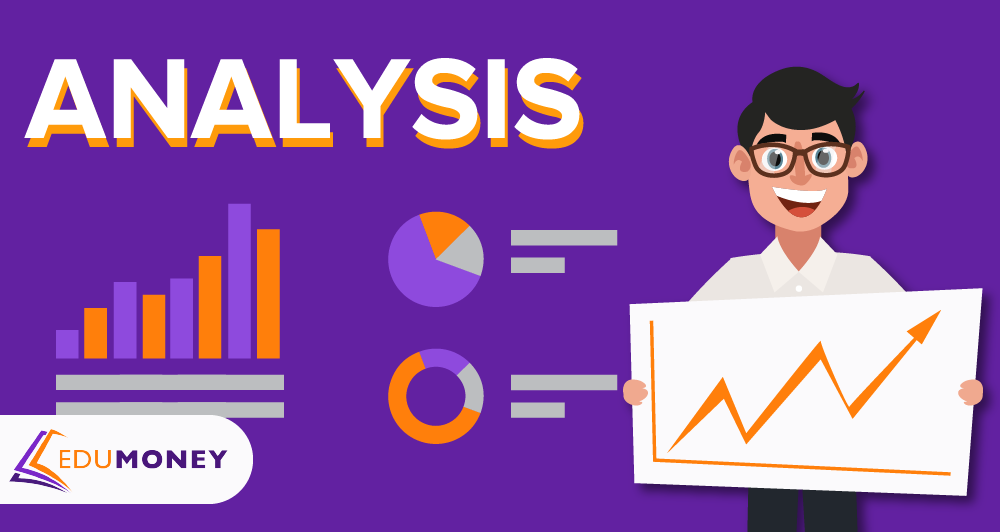 Niche Analysis
Profitability is determined by the demand volume of the main "mother niche". Do not also forget about the seasonality and narrowing of the target audience. Take, for example, academic essay writing for Chinese-speaking students in English-language universities. The Chinese do not really like to switch to foreign languages despite studying in England or the United States, and are happy to stumble upon a China-friendly site that can solve their problem. At the same time, Chinese students abroad are quite rich guys, and they will spare no expense for a well-written paper.
For successful traffic monetization in any niche, you need to understand the needs of customers. Therefore, selling a product or service about which the affiliate does not know anything is very difficult. Thinking through a link building strategy, analyzing content and even choosing the right keywords requires basic knowledge of English, and no machine translation will bring success to your texts.
The choice has narrowed down . Now you need to analyze competitors, keyword queries and the main sources of traffic.
Select the first website from the search results page and analyze it in Ahrefs and Semrush. You want to break through the keywords first: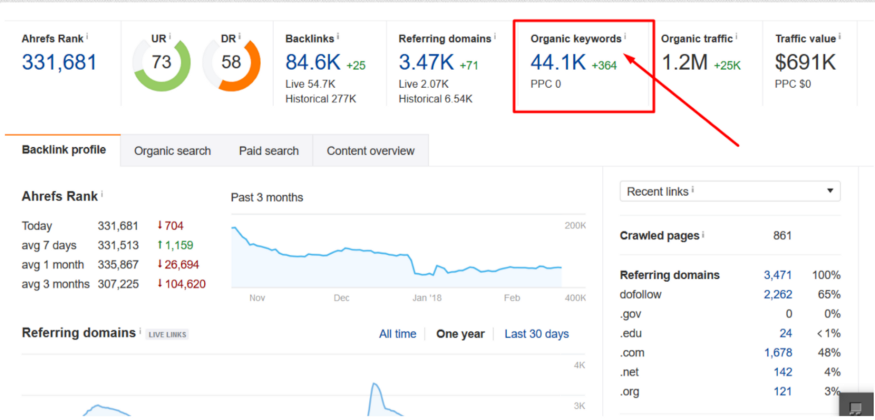 Here you can see the keywords by which the site is ranked. It should be remembered that some niches like educational keywords, for example, are divided into commercial ones (buy an essay) and information requests (how to write an essay). The more commercial keywords — the more targeted conversions — the higher the conversion percentage. Information requests are usually poorly converted because people are looking for more instructions, examples or tips for writing papers.
Next, you need to analyze competitors by different keywords: high-frequency, mid-frequency and low-frequency ones. Look at the organic top and pump out domains.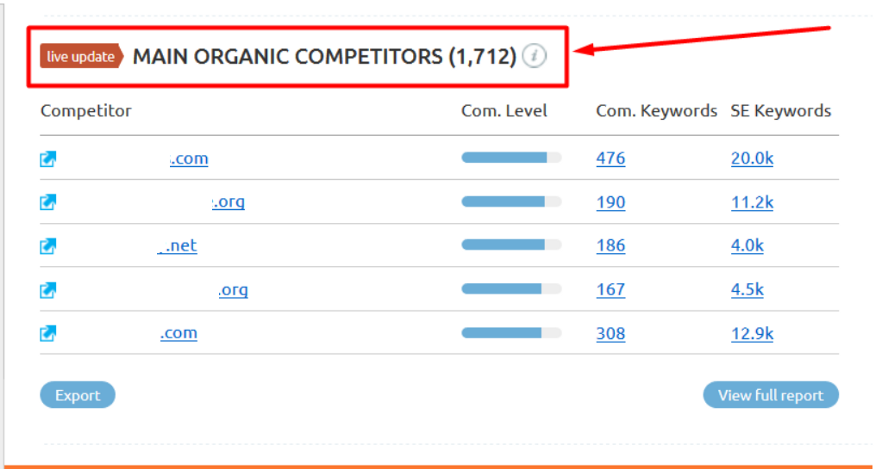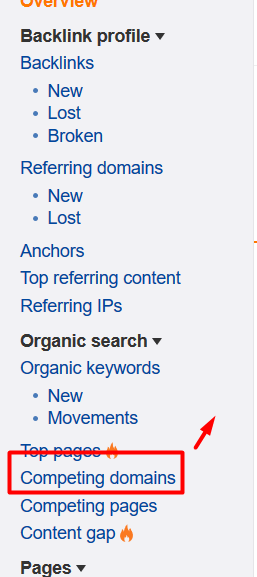 The next step is checking traffic sources. This is where the popular SimilarWeb tool comes in handy. It is necessary in order to determine from where they most often go to the site in a specific niche. Oftentimes, it is organic and referral traffic, but it can also be social.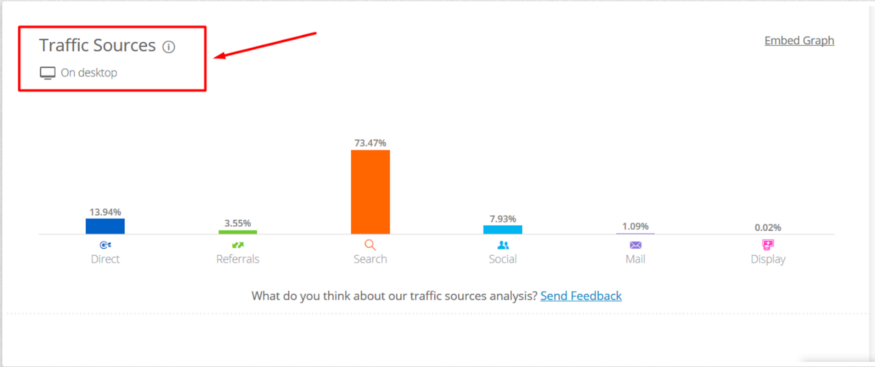 Pick the keywords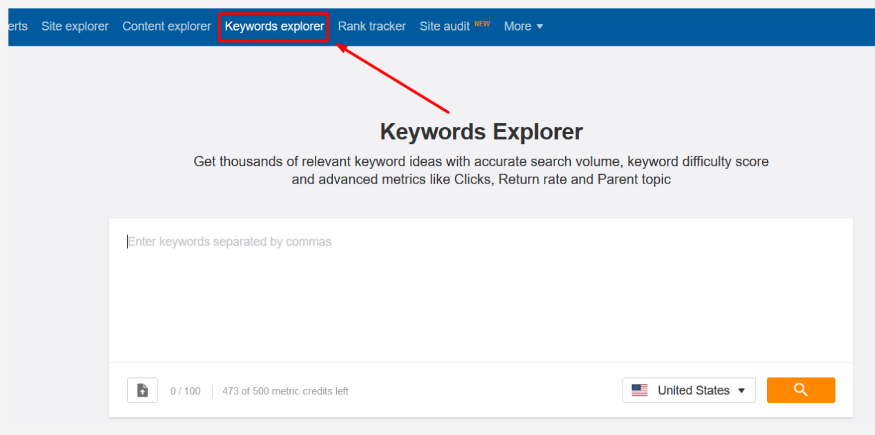 o the already mentioned Google Trends, SemRush and Ahrefs, I can add only the Google Keyword Planner. After collecting your semantic core, check for duplicates, select the most selling keywords and make a list of stop words. In the following articles, we will talk about ad admission in our "forbidden niche", where we will describe in more detail the methods of manual keywords selection.
In the previous article we will talk in detail about the mechanism for buying drop domains.
Templates
In our case, Chinese and English localization of the landing page is a fundamental point. Chinese students are very sensitive to their native language. A China-friendly site adds trust to customers, which leads to a significant increase in conversion. Do not forget about the order form in the style of a "calculator". There the customer can immediately see the price change depending on the type of work, the execution speed and additional parameters.
In the custom writing niche, it is customary to make various presents for new customers. This can be a discount on the first order or free pages. Feel free to show examples of goods or works. It is always important for customers to know what the work they are going to buy will look like. You can order such samples from the affiliate manager of the affiliate program in a specific niche.
For you not to worry about compiling the site for a long time, you can ask the affiliate for a ready-made and customized template. For example, we issue templates with installation instructions. Such templates are periodically unique for the best optimization in search results. If such templates do not fit, there is always the option to buy a template on services such as TemplateMonster or ThemeForest.
(The affiliate program will provide you with order forms and other pages that connect to your site to receive orders / work with clients)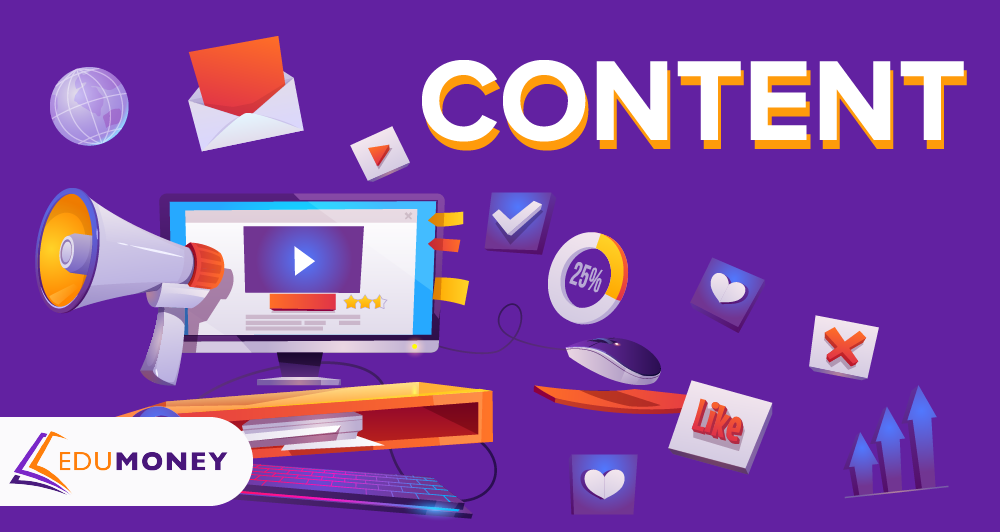 Content
Quality content writing is still an important method of any site promotion. I am sure that there is no need to convince readers of the quality, uniqueness and connectedness of the content. You can write it yourself or order it on freelance. All kinds of resources to search and study the necessary information, most of which are in the public domain, will help you in your own writing.
There are several tools that will help you avoid spelling and syntax errors, and make the text coherent and readable: Grammarly, HemmingWay.
You can order content on countless freelance exchanges. The most popular ones are upwork.com and fiverr.com. There you can immediately order content in the required language or translate it. I advise you not to skimp on a good content writer or translator. It will not be superfluous to send the finished work to the proofreader for verification. Also you can independently check the text in the above tools.
Raising a site on WordPress, you can significantly simplify subsequent SEO optimization — Yoast WP Plugin. With this plugin, you can increase the readability of the text, sharpen a specific page for a specific request, create a redirect, change indexing and much more.
Link Building Methods
So, the site is hosted (check in the Google Search Console). Now you need to raise it in search results for successful monetization. Today, we will briefly talk about link building (we could write a whole book about the link building methods our experts resort to on different projects).
Link building — link mass building on a site with the aim of promoting it in search results. Such promotion requires external links to various trustful resources, such as thematic sites and blogs, catalogs, forums and social networks. Such placement can be both paid and free. Let's take a look at the main types of link building:
Submit — information and links posting to your site on a platform where all people can post information. This includes social networks, posting on public blogs, and even link placement in ads and PDFs.
Outreach — guest posts placement on thematically relevant sites, with the permission of this resource owner. Basically, outreach is a paid means of promotion, but you can always write high-quality content that will be useful to the owner of the resource, or exchange posts. During the process of analyzing niches, you will definitely get to the sites where you can publish your posts and reviews or get into the ratings game.
Crowd marketing — the activity of people on the forums in the comments to the posts and discussions relevant to your topic. The most rough example is when completely unrelated people raise a debate on the forum regarding issues that are relevant to your niche and the link to your product accidentally slips. This method helps circumvent the direct advertising moderation on forums or similar platforms. Crowdfunding can be done on its own, yet a sufficient number of people offering similar services are crowded on freelance exchanges.
We have now introduced you to the basic methods of link building. There are many more different methods, but this is the material for another article. In any case, this is not a difficult but rather painstaking work that requires time. The result will not take long to achieve and your traffic will be successfully converted into money.
Your success directly depends on the choice of a narrow niche, the positioning of services on the site and a careful analysis of the link building strategy of competitors.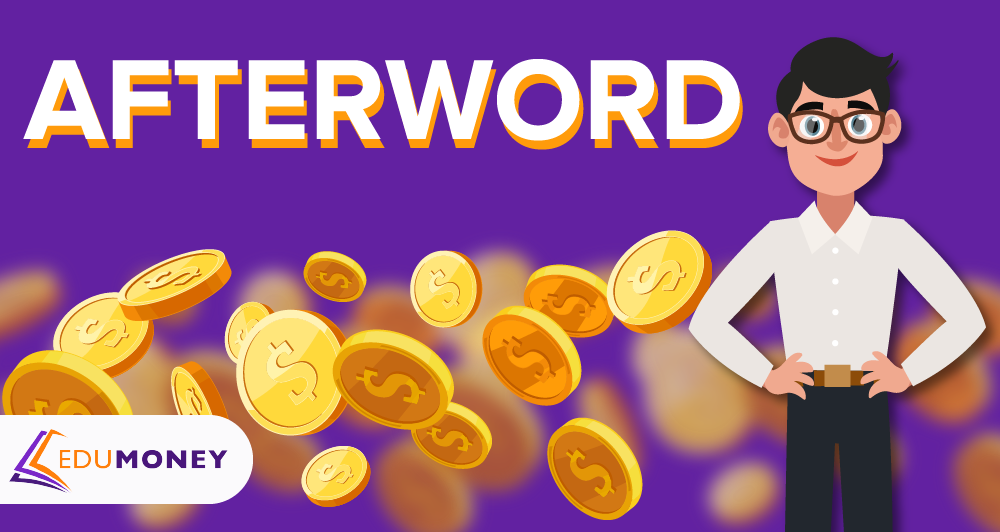 Afterword
In my work, I often met affiliates who did not take up White-Label due to the difficulty of attracting traffic. This prompted me to write this guide. It will open eyes on the simplicity of analyzing the niche and raising a good, optimized website.
If you liked the article and want to use the acquired skills to monetize your traffic, register for the affiliate program and earn money without much effort. More traffic — more money, dear friends!