The article was first published on Medium.
This material was prepared by the SEO department within our company, the part of which we are. And 'we' stands for your favorite affiliate network in the custom writing niche called Edu-Money. At the end of this article we have prepared a special bonus for you on the best tools that we know and use to find powerful expired domains easily.
DISCLAIMER. The following information is based only on our experience. The techniques and tools presented in this article help our team achieve positive results in domains selection. Each has its own method, and ours may not be perfect. We will be glad to hear from you some feedback indicating the methods that you use to select drop domains.
Intro
Modern digital marketing can be reduced to a single goal — getting the highest ROI with the least investments in the shortest possible time. Each self-respecting affiliate or marketer has their own toolbox with tools / methods / knowledge, allowing them to succeed in their own niche.
Our niche (essay writing) is a ciphered rebus for many, for some — an unreachable peak. Those who stayed and now succeed (following the "Get rich or die trying" principle) know that it is quite difficult to raise a web project from scratch in such a niche. In the absence of trust and a rich back-link profile, your domain is doomed to a difficult path of formation — a path that requires not only financial, but also temporal investment.
It's a good idea to buy expired domains with a positive history. Such domains on Google tend to receive traffic in a short time.
There is no big sensation in this method: the purchase of "drop domains" is the cornerstone in the process of raising web projects in competitive and "rich" niches.
The purpose of this guide is to search and purchase a domain at the lowest cost. In the subsequent sections of the article, we'll talk about a step-by-step guide on domain analysis.
The good news is that most of the analysis can be done right in the tool you are using. The bad news is that such tools are paid.
Who will this material be relevant for:
• Webmasters raising their white-label project
• Webmasters seeking "fast index"
• Those who want to raise their content project or review-landing
• Black-hat enthusiasts raising link-building automation projects in bulk
Let's get started!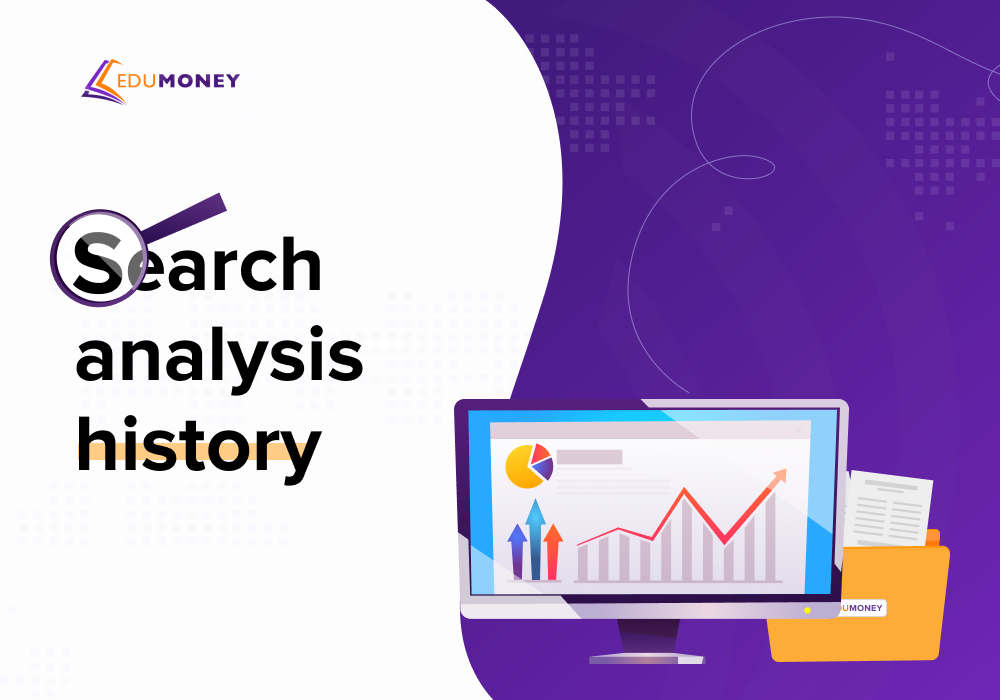 Domain Search. Listings, tools, auctions.
Let's start with the drop search sites.
There are many options for paid tools. Of all those present on the market, our team prefers DomCop.
Tariff plans: from $ 48 to $ 154 per month
Let's move on to the most interesting part — how to find a domain, spending a minimum of money on it?
There are three options:
Editor's Choice. GoDaddy has the most extensive selection of domains and a fairly convenient filtering system with the ability to "remember" the search configuration.
Since GoDaddy auctions are, in any case, the endpoint of the path taken when searching for a domain, we decided to start from here.
Once you have a platform for finding drop domains, it's time to put together the toolbox needed to verify your domain.
2. Freshdrop
This is an aggregator platform for offers by domain. It includes positions from various auctions from domain providers. Why free of charge? This platform makes money working with providers through an affiliate model.
The functionality is quite convenient, the search bar works fine and allows you to target domains of different TLDs (domain zones) with a narrow or broad match to your desired key query.
Also, a bunch of metrics are integrated into the tool (Moz, Majestic SEO). The information displayed is almost always correct, but it is not enough to make a decision. The age of the domain is shown incorrectly (we will analyze this question in more detail below).
Having selected the appropriate domain, you will be redirected from the Freshdrop platform directly to the auction page of the domain provider. The truth is that providers have their own domain search platforms. Given the inferiority of the provided analytics by domain, we recommend going directly to auctions and domain providers.
3. NameCheap
This site is fully consistent with its name. Here you can find the domain you need cheaper than in most other suppliers.
What's the catch? Upon the expiration of your domain, the extension will take place at a completely different tariff (several times more expensive than your original purchase). Nevertheless, it's more than a profitable offer.
We will not dwell on technical points here. The functionality of this platform is quite ordinary — only keep in mind that at NameCheap, you can buy a domain cheaper than the market price.
Domain analysis and verification
Let's suppose you've decided to choose the White-Label. You have an understanding of the semantics for your site and you have selected several options.
Let's also pay special attention to the fact that for your unique preferences, you will need a unique domain. For today's case study, we will assume that we need a three-year-old trustful domain, a relevant history, and a non-spammed anchor profile. The number of backlinks will be a secondary parameter for us (let's suppose that our affixing methods neutralize this need).
Further, we recommend you to create a table in which you will write out the domains you like and carry out further analysis.
Domain Age
Domain age is a very important criterion. Errors are often made with it. They occur due to the fact that many tools (including auctions) give out information about the initial registration in the Whois database. The truth is that at the end of the term of use, Whois cleans up the data on the domain owner.
As a result, information about the initial domain registration is stored in the indexes of many tools, while many domains go through many "hands", simultaneously being expired and "reset" in the whois database.
How to check reliable domain history?
Here are a few options:
These tools display the timeline of Whois records for this domain. Your goal is to make sure that the domain has not been completely dropped for the greatest amount of time.
In many cases, the domain was registered a long time ago (say, five years ago), but in subsequent years it was expired and deleted from the registry before it was bought and registered again.
So, you have selected a domain that meets the age criteria. What's next?
Backlinks / Anchors / Index / Metrics
For the analysis of the link profile, nothing works better than tools like Ahrefs/Semrush/Majestic.
With their help, you can analyze the number and quality of links to this domain. Each of these domains in a convenient form will provide you with "cloud anchors". Pay particular attention to the anchors you find there. Avoid spammy, Chinese and irrelevant to the given domain / niche ones. This is the anchor profile of a smoker. An anchor profile of a healthy person includes brand queries ("domain.com, domain, domain com" and so on), unanchored links and a bit of commercial queries.
What metrics to use when selecting a domain?
There is no universal answer to this question. Let's just say that relying on a single metric is definitely not worth it. Any tool can be "tricked" by trite twisting of links to the site. Nevertheless, we'll present a set of metrics that we focus on as part of the selection process:
Ahrefs:
• Domain Rating
• URL Rating
• Referring Domains
• The ratio of RD to the number of links
• Organic Keywords
• Outgoing Backlinks
Majestic:
• Trust Flow
• Citation Flow
• SEMRush
It's hard to say which indicators of each metric are right for you. It depends on the niche, your needs and plans for the web project.
We would be happy to share the "secret formula" or a combination of metrics in the DA 30+, UR 12+, TF 15+, CF 28+, OB <20 format, but such a formula does not exist.
If you don't have SEO tools, you can carry out such a check manually. Go to Google drive, enter a search operator: "yourdomain.com", and get a list of references to your domain from the Google index.
Blacklist
Check your domain for blacklisting. If the domain or IP address that once represented it turned out to be a spam activity, they will definitely be there. Here are a few options for this check:
History / Index
A mandatory step while analyzing a domain is viewing the history of the web archive.
Follow the link https://web.archive.org/, look for historical records for your domain and view screenshots of the site you need by date from late to early.
An additional option may be http://www.screenshots.com/. This service offers the same functionality. By the presence of historical records, it is not even close to the web archive, but in some rare cases, marketers found records on sites that are absent in the web archive database.
What should you look for? Relevance. If you plan to launch a service / product site, you are interested in a site with exactly this history. Any other subject is detrimental!
It is also important to see the site's correspondence to your geo-zone. Often, Indian, Filipino and other Asian craftsmen pack their sites in .com and .org TLDs format, which is also important not to miss.
Your goal is to get as close as possible to what your site will be like in the near future.
The presence of a domain in the index is checked in an obvious and simple way — through the "site:" operator. The absence of a domain in the index can be a wake-up call, or it can simply indicate that this domain has not had a live site for a long time and Google has removed it from the index.
How do I check if a domain is under a filter or "manual steps" from Google?
Only Google Search Console can give you a definite answer to this question. None of the available web solutions and none of the "experts" will help you. They can only try to approach the truth as close as possible — and rightly so.
One can write a separate article about what signs of algorithmic sanctions there may be from a search engine on a site. But if at this stage you went all the way outlined in this article, you will have enough ground to make a decision. If there were signs of spam and the word "porn" flickers in the cloud anchors, then the reason for the lack of a domain in the index will be quite understandable.
When you buy the domain of your choice and register it with GSC, you can confirm your theory firsthand. Yet, the lack of measures taken manually does not mean that your domain could not be subjected to any of the algorithmic "penalties".
Make a decision
By this moment, your table should have been filled with several rows of entries in ten or more columns. Each entry is a material for comparing a domain with its "competitors" — as well as material for working out your own selection method.
Choose the best one, and if there is no better option, look for more. If you didn't find a good domain, do not be in a rush. Auctions are replenished daily with new offers, and you will surely catch the fish of your dreams!
Always ask yourself, 'why hasn't anyone bought this domain yet?' 'Why are there no bids at the auction?'. In a competitive environment, there is always a fierce battle for good domains.
Remember that an attentive, methodical and confident affiliate will win here. Therefore, try, test and get profit! A good drop domain will help you with this task 😉
As we promised at the beginning of the article the special bonus for all readers:
We are going to show you the easiest ways to find expired domains.
In our opinion the best tools we like to use — Domain Hunter Gatherer which is a piece of software and a web based tool called Spamzilla. Both of them can be used for finding powerful expired domains easily!
5 Ways To Find Drop Domains:
Hunt From Keywords: Enter some keywords from your niche and the software will find expired domains with links from web pages that are currently ranking for those keywords.
Hunt From Websites: Crawl specific website(s) to find expired domains that they link to. Eg you could find expired domains with links from Wikipedia/The New York Times etc.
Reverse Hunt Domains: Enter a domain and the software will find all of the backlinks to that domain and then scan them to find expired domains. Great for snapping up domains that also link to your competitors.
Auction Hunter: Enter your keywords to search 8 expired domain marketplaces & look up important metrics.
Web 2.0 Hunter: Find relevant expired web 2.0 domains from 20 different web 2.0 platforms.
No additional cost: The software also fetches metrics from Majestic & Moz which saves 100's of dollars per month. It is an all in one solution.
Filtering/Sorting: You can easily sort and filter by any metric you can imagine including countries and languages. You can even filter to buy expired domains with traffic!
If you liked the article and want to use the acquired skills to monetize your traffic, register on the affiliate program and earn money without much effort. More traffic, friends!